Japan's research capabilities have declined relative to the rest of the world. Compounding this, it has also begun dropping out of cutting-edge international networks. Meanwhile, geopolitical changes, such as China's position in international politics, have led to a reevaluation of Japan's position in Asia. To regain Japan's international standing, it is vital to promote international joint research centered around top-level researchers and break free from false domestic egalitarianism. Takuzo Aida, Deputy Director of RIKEN CEMS, Tadahiro Kuroda, Professor of Engineering at the University of Tokyo, and JST President Kazuhito Hashimoto all voiced their unanimous opinion on these matters.
Aida: The adverse effects of enforced false egalitarianism are clear to see.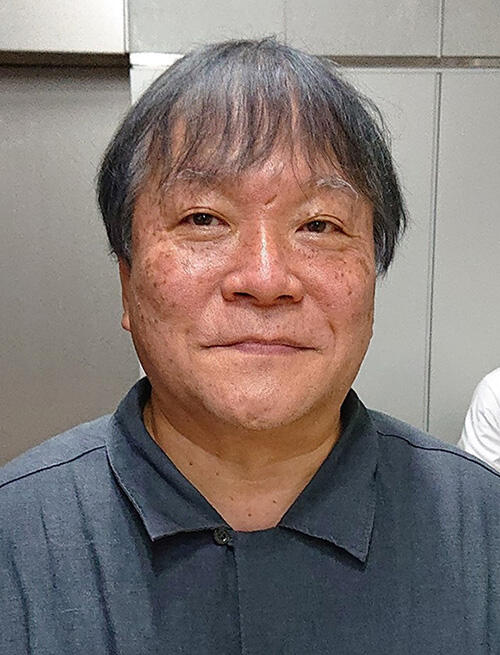 As discussed often in recent times, Japan's international standing in terms of its number of highly cited papers has been declining--it has now fallen to 12th in the world amongst the top 10% of papers. For example, the University of Tokyo and Kyoto University are ranked in the top 100 in the Times Higher Education (THE) university rankings. They have high scores for education and research but low scores for paper citation numbers and international outlook.
One reason for this is Japan's declining position in the international scientific community. Aida warned that 'Japan is beginning to be ignored by international networks involved in cutting-edge research.' Aida, in collaboration with the Office of Evidence Analysis at JST, found that the percentage of Japanese speakers among invited speakers from Asia at the Gordon Research Conferences has dropped by half since 2005. In addition, the number of Japanese organizers at MRS, the top international conference in materials science, has also plummeted. Additionally, the number of Japanese speakers invited to international conferences, such as ENMO (European Molecular Biology Organization) in life sciences, APS (Germany) in physics, and AISTATS in information science, has drastically decreased.
In the journal Science, an advisory board member conducts initial reviews of submitted papers. Only papers that pass this review are sent through the regular review process. However, the number of Japanese nationals participating in this advisory role has also declined precipitously. There were six advisory board members in 2010, but that number began to decline in 2019, and by 2022 there was only one member, Aida himself. By comparison, as of 2022, China had four members, and South Korea had two.
Examining shares of articles in 32 major journals across nine fields reveals that Japan's share has declined significantly over the past decade, while China's has grown significantly.
How did this situation arise? Aida pointed out, 'Japan's Galapagos-style isolationism (The optimization of products/services in an isolated environment is known as "Galapagosization" in Japan) has progressed, and false egalitarianism has become entrenched. Instead of increasing the size of the pie, too much energy is being spent on dividing it evenly within the country and within universities. In research funding as well, there has been a shift from equal opportunities for applying to equal opportunities for adopting. There is now a disregard for past performance and international visibility, which is parallel to performance, or position on the global stage.'
Aida, who also conducts external evaluations for Tsinghua University in China, said, 'In China, faculty members don't receive a high base salary. Instead, they receive bonuses based on how their published papers and titles perform. Without a proven track record, not even professors can accept doctoral students. Being a member of an academy leads to generous treatment and has excellent benefits for your university and department. As a result, everyone is competing to publish high-impact papers. On the contrary, the current false egalitarianism seen in Japan's society, where people are not treated well even if they work hard, is like what I saw in China 37 years ago.'
Kuroda: Collective intelligence accelerates innovations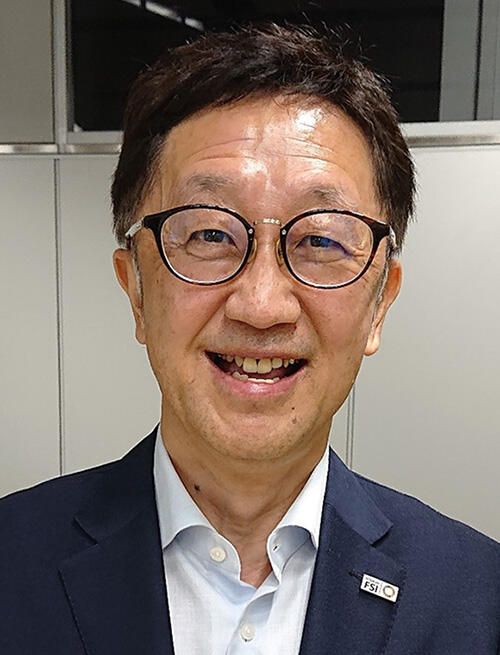 Construction of the Wushantou Dam began in Taiwan in 1920. It is also called the Hatta Dam after Yoichi Hatta, who led its construction. The local people are still thankful to him for its construction. One hundred years later, a Taiwanese TSMC plant was built in Kumamoto as a semiconductor manufacturing base, producing products that are the basis of our digital society. The late Shoji Tanaka, a professor at the University of Tokyo's Faculty of Engineering, believed it was essential to build links between Japan and the U.S. amongst the research community amid friction between the U.S. and Japan over semiconductors. To enable this, he organized the VSLI Symposium, which is still held annually. In the process, a network of leaders in industry and academia was established.
TSMC is now the world's leading semiconductor manufacturer. Despite many other options, its founder, Morris Chang, decided to establish his company in Taiwan because of the friendships formed between universities and semiconductors. UC Berkeley attracted world experts thanks to its design automation and served as a hub for international experts to interact.
After introducing these examples, Kuroda emphasized, "It is this collective intelligence that leads to accelerated technological innovation. It is essential to foster large numbers of highly skilled human resources and link them to international hubs of experts. Universities act as the incubators of these hubs and as crossroads. International joint research is an excellent opportunity to connect to these hubs. Human resources are Japan's capital and are essential for new capitalism."
Hashimoto: Take action while there are still top-level researchers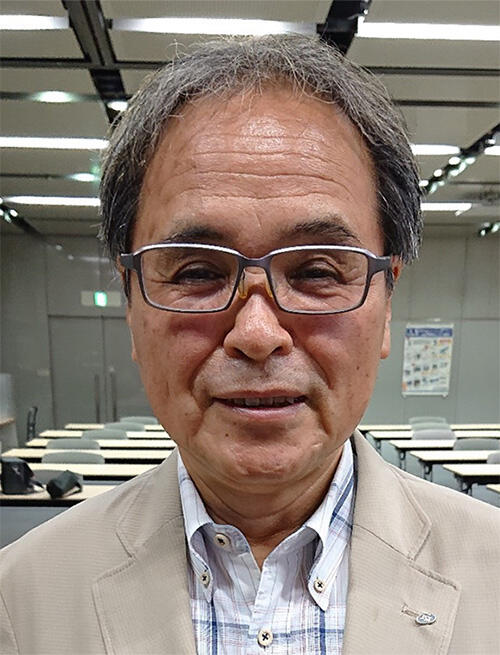 Since Hashimoto assumed the position of JST's President in April, he has met with funding agencies and embassies overseas. He said that all had expressed a desire to build cooperative relationships with Japan.
Hashimoto said, 'Although we are currently highly regarded overseas, we will eventually disappear from these international networks if we do not change our ways. While we still have top-level researchers, we must support international collaboration on cutting-edge research with Europe, the U.S., and other leading countries so that future generations can enter these international networks. We have 200 million yen in discretionary funds from the JST President's budget. We will use the entirety of this fund in soliciting applications for a new support program this year.'
Specifically, JST will support teams of Japanese researchers who wish to collaborate with top international researchers who have received sufficient research funding from leading funding agencies in their own countries and regions. Fields of strategic importance to Japan, such as biotechnology, AI and information, materials, semiconductors, energy, quantum technologies, and telecommunications, are all eligible for the program. JST will provide support of approximately 20 to 50 million yen for five years. The concept behind the research must incorporate factors like dispatching young researchers to the other party, training, degree acquisition, etc. JST will also provide support for accepting excellent human resources from the other party.
This article has been translated by JST with permission from The Science News Ltd.(https://sci-news.co.jp/). Unauthorized reproduction of the article and photographs is prohibited.