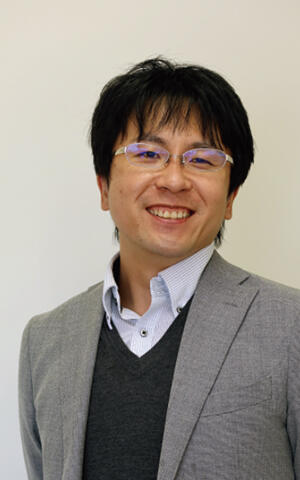 Q1. Please tell us about your time as a student
A1. I've enjoyed making things since I was in elementary school. I'd immerse myself in the robot contest club until late at night
I've enjoyed making things since I was in elementary school, and I often used to make my own wooden toys to play with. I was also really interested in the tools that appeared in Doraemon and Kiteretsu Daihyakka, and how they worked, and thought it would be great if I could make such interesting equipment in the future.
When I graduated from junior high school, I went on to the National Institute of Technology, Hiroshima College, where I joined the Robot Contest Club. The experiences and skills I gained from immersing myself in development until late at night as I worked toward contest entries served me well in design development in the A−STEP program.
After that, I wanted to work in a role where I could put my doctorate to use, and my university advisor introduced me to my current position. I chose this work because I was confident that I understood the merits of technical colleges and felt that working in an environment where the instructors and students are closer than at a university would stimulate my research.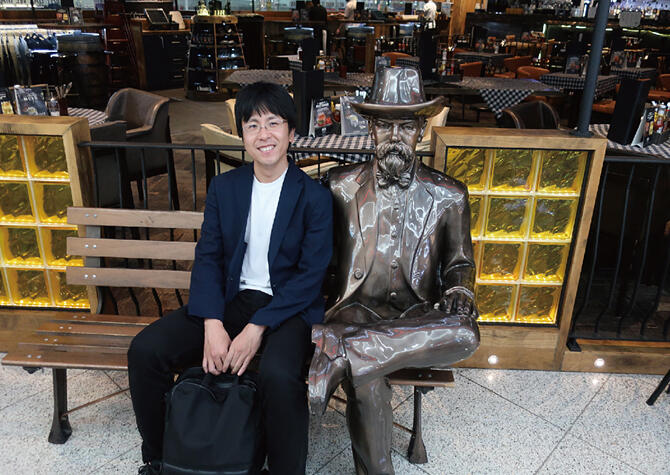 Q2. Please share more about your research at the technical college
A2. Developing random number generation and IoT devices — Working toward social implementation with local companies
In the world of information security, random numbers are used to ensure that data cannot be read by external parties when information is being exchanged. However, in recent years the amount of information has increased tremendously, and it is said that even larger quantities of random numbers will be needed in the future. To solve this lack of random numbers, I wondered whether we could apply research on magneto−optics and optical modulators, in which I have been involved.
To generate random numbers, you need a physical phenomenon−based noise source. The image sensors used in smart phones and similar equipment enable the rapid conversion of high−capacity analogue data to digital data in a small device and can be inexpensively obtained because they are widely used. Based on this we made a world−first proposal: a quantum physics random number generator that combines magnetic engineering materials and image sensors. We are presently aiming for a generation capacity of 1 gigabit (giga = 1 billion) per second, equivalent to 100 times the current USB memory size.
On the other hand, we are also focusing on industry−academia collaboration. A small to medium−sized local business, where the president and many employees are graduates of Tokyo Kosen, carries out resin injection molding, and discussions about creating the cover for a sensor developed in the lab led to us jointly developing new sensors that can monitor the amount of electricity used in factories and plants. With the support of A−STEP, Kosen's lab proposed and developed devices, and the company took responsibility for mass production and product support, so we were able to take advantage of each other's areas of expertise. Apparently, the company widened their business with the know−how they obtained through this development, making this a device that enabled a win−win situation.
This sensor is being used by many companies. We also worked on the development of a device that estimates carbon dioxide concentrations using AI and a trap monitoring system.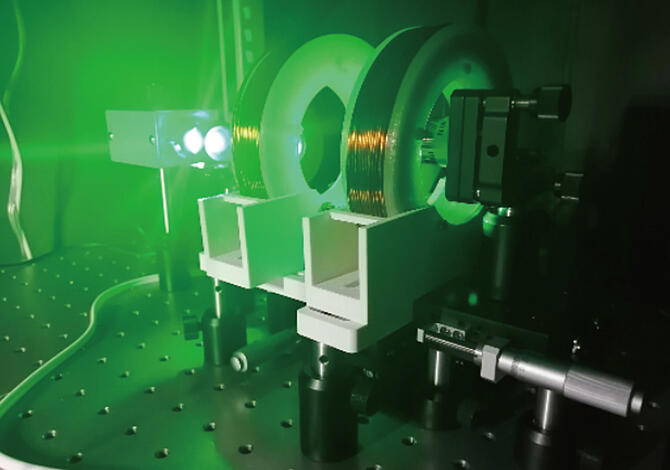 Q3. Any words for people aiming to become researchers?
A3. Become someone who enjoys the process, both the positive outcomes and the way you overcome failure
During research and development, I spend countless days worrying and stressing with the students. One manufacturing process involved endless repeating trial and error. But I believe that the positive results and those that went badly are both valid fuel, and the process of overcoming failure is also an outcome in research.
Research is a long road that doesn't accomplish anything in a day. That's why you need to become someone who can enjoy not just the results, but also the process of getting there. For myself, I hope to hone my guidance in the educational environment of this technical college, and to stir up the field as one of the leaders of magneto−optics.
(TEXT: Manami Yokoi)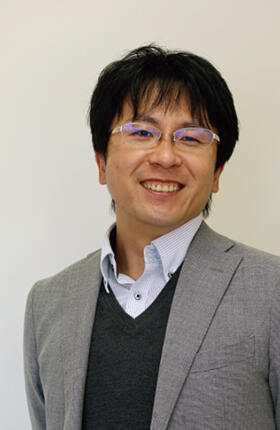 Profile
Shinichiro Mito

Originally from Hiroshima. He completed his doctorate (Doctor of Engineering) through the Electronic and Information Engineering Program, the Department of Electrical and Electronic Information Engineering, Toyohashi University of Technology in 2011. He took up his current position in 2017 after serving as a visiting researcher at the College of Optical Sciences, University of Arizona and a Cooperative Associate Professor at the KOSEN Liaison Center. He was an A−STEP researcher in 2018‐2019 and 2021‐2022.