Yokogawa Electric Corporation announced on August 24 that it has completed the installation of an integrated remote power management and operational efficiency IoT system for the Kenya Electricity Generating Company PLC (KenGen) at several geothermal power stations under an agreement with the United Nations Industrial Development Organization (UNIDO) that was finalized in January 2020. The project uses funds contributed from the Ministry of Economy, Trade and Industry to UNIDO.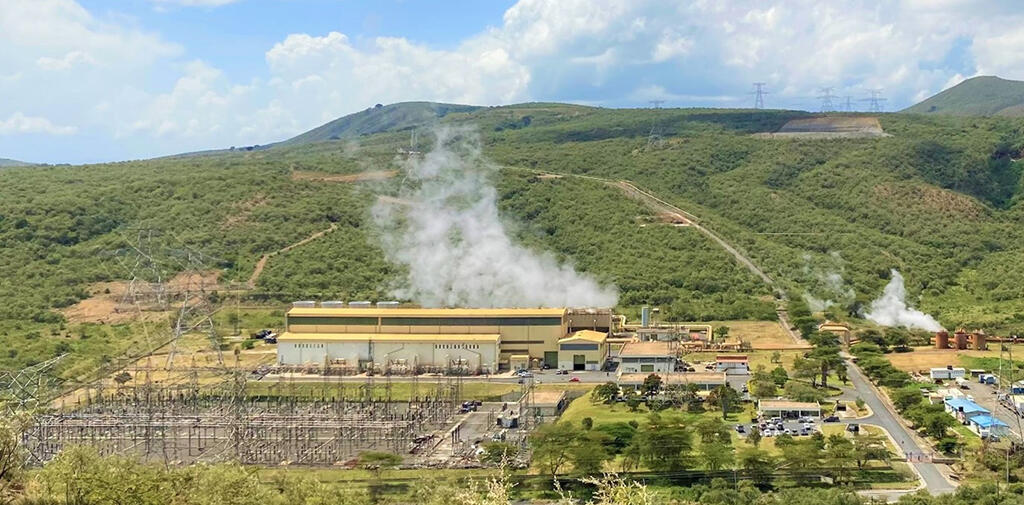 In Kenya, electricity consumption in 2021 tripled compared to the year 2000 in line with population growth and economic development, signaling a pressing need to secure a stable supply of energy. Geothermal power generation is attracting attention as a stable power source with extremely low CO2 emissions.
Kenya has one of the world's largest geothermal resources, and since 2000, it has steadily increased its capacity, and as of 2021 geothermal energy accounts for over 40% of the country's generation capacity.
At the Olkaria geothermal complex, the largest in Africa, KenGen currently operates geothermal power stations I, I AU, II, IV, and V. However, Station IV is the farthest from the administrative office, some 20 km away by road. The geographically distributed power plants have been managed separately, making it a challenge to take a comprehensive approach in managing their operations.
Yokogawa developed and deployed an IoT system that allows data from stations I AU, II, IV, and V to be accessed from the complex's administrative office, enabling the integrated remote performance management of power generation performance at these facilities. Yokogawa also provided training for the system.
The system makes use of the company's Exapilot operation efficiency improvement package and Exaquantum plant information management system, making it possible to centrally manage the performance of the power generation units at each power station and analyze factors when the power generation efficiency deteriorates. Integrated remote monitoring ensures maintenance can be centrally managed.
The system will enable timely maintenance through automatic factor analysis and is expected to maximize power generation efficiency and ensure a stable power supply into the future. Altogether they have a capacity of about 575MW.
This article has been translated by JST with permission from The Science News Ltd.(https://sci-news.co.jp/). Unauthorized reproduction of the article and photographs is prohibited.