Hitachi, Ltd. announced at the end of January that Hitachi Europe, the company's UK arm, has completed the Optimise Prime trial, the world's largest trial of commercial electric vehicles (EVs), demonstrating that barriers such as cost and energy demand can be overcome through digitalization and new product offerings. The results of this ground-breaking year-long trial, conducted by Optimise Prime, a consortium supporting the expansion of EV adoption in the UK, are expected to contribute to the mass introduction of commercial EVs in the UK and around the world.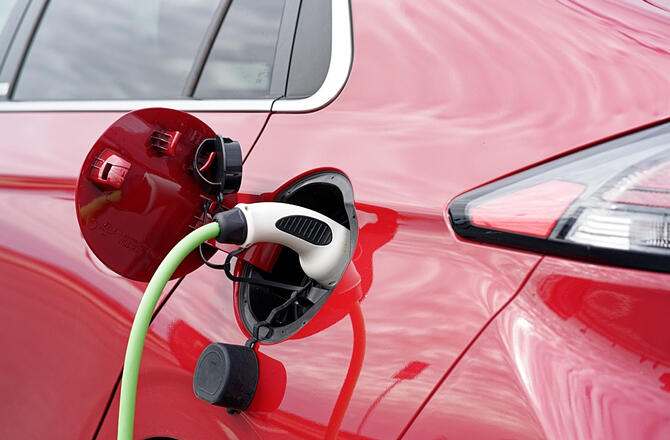 The fast roll out of electric vehicle fleets is vital for the UK to meet its net zero goals. The UK's sixth carbon budget, published by the Climate Change Committee, calls for all new vehicles to be low-carbon and largely electric by the early 2030s. The Commission also advises that companies should lead the transition to EVs by switching their corporate fleets to EVs in the 2020s.
The trials began in July 2021 and have been led by Hitachi Europe and electricity distributor UK Power Networks. The trial involved over 8,000 EVs owned by UK energy provider Centrica, ride-sharing operator Uber and the UK's leading depot-based parcel carrier driving around the UK.
It was also supported by including UK electricity distribution network Scottish and Southern Electricity Networks, and Hitachi Vantara and leading UK leasing company Novuna Vehicle Solutions.
In the trial, EVs were recharged at each operator's location, at home and at public recharging stations. Commercial vehicles were charged at each operator's location, at home or at public charging stations, and the interim results demonstrated that the required range can be covered by those three charging methods and that it is feasible to convert commercial vehicles to EVs.
The trial also showed that around 3,200 additional charging facilities are needed by 2025 in a London borough such as Tower Hamlets alone for private hire vehicles to transition to EVs. It also found that commercial EVs can be profitable in the long term and can assist electricity network operators by providing a 'turn-down' service, charging only when needed and stopping during peak periods in the electricity network. Furthermore, the trial revealed that digitization can help fleet and network operators to forecast the amount of charging and help manage peak demand in the electricity network.
Based on the experience of this trial, Hitachi has compiled a comprehensive guide that takes into account business needs, location constraints (physical and electrical) and managing change in business processes. In addition to the guide, Hitachi will publish the final results and associated data on commercial EV charging and utilization on the UK Power Networks open data platform in the coming months to help the wider industry prepare for the EV transition.
This article has been translated by JST with permission from The Science News Ltd. (https://sci-news.co.jp/). Unauthorized reproduction of the article and photographs is prohibited.