The use of heated tobacco products has recently been on the rise. While they may have a healthier image than conventional combustible cigarettes, they have been found to increase the risk of infection and severity of COVID‐19, particularly among those who used both heated and combustible cigarettes, with a 4.66‐fold higher risk of infection and the highest rate of suffering from serious cases of the disease. A research group led by Associate Professor Kazuhisa Asai of the Osaka Metropolitan University Graduate School of Medicine and Associate Director Takahiro Tabuchi of the Cancer Control Center at the Osaka International Cancer Institute made the discovery. According to Asai, "Heated tobacco products have become popular, especially among young people, because they are said to be less harmful than cigarettes and have a more sophisticated appearance, but their safety is still questionable. Our study found that the use of these products has been shown to have a potential impact on COVID‐19 infections and the severity of the disease. We hope that this report will encourage people to consider their tobacco use behaviors." The group's research was published in Scientific Reports.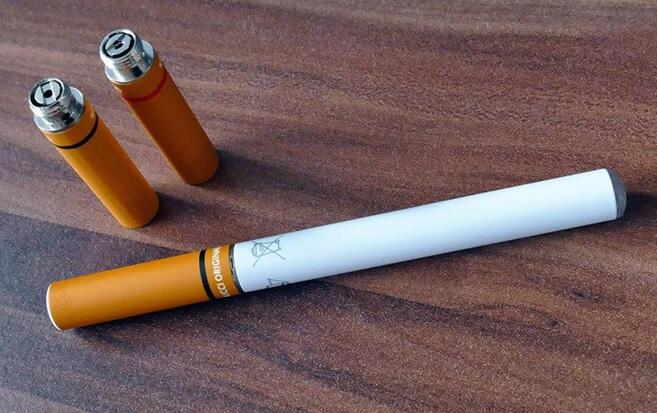 Heated tobacco products have been available in Japan since 2014 and rapidly spread from around 2016. Users have chosen to use them because of the lower amounts of smoke and odor and the perception that they are less harmful to health than cigarettes, but the long‐term health effects and the risk of COVID‐19 infection have been a mystery.
In this study, the researchers examined the relationship between tobacco use, including heated tobacco, and the spread and severity of COVID‐19 in an online survey of livelihoods conducted in February 2022 by internet research company Rakuten Insight. The participants were randomly selected from the general population of Japan who were registered with the company according to their distribution across the country. From the data, the researchers extracted and statistically analyzed the state of tobacco use, including heated tobacco products, the presence of COVID‐19 infections and their severity (hospitalization, the need to have oxygen administered) at the time of infection between 2020 to 2021, and items that may be related to infection and its severity based on previous research.
Of the 30,130 participants (aged 16‐81 years), 24.3% were current tobacco users, with 21.2% of users using heated tobacco alone and 30.1% who used it in combination with cigarettes. In their analysis of all participants, the risk of contracting COVID‐19 was higher among heated tobacco users compared with those who did not use tobacco, 1.12 times higher for combustible cigarettes only, 1.65 times higher for heated tobacco only and 4.66 times higher for those using both combustible cigarettes and heated tobacco. An analysis of 1,097 people, excluding 20 people infected twice with COVID‐19, showed that compared with those who never used tobacco, any tobacco user, including past users, was at higher risk of requiring oxygen when they contracted the disease. The results were 1.22 times higher for combustible cigarettes only, 1.27 times higher for heated tobacco only and 3.17 times higher for dual use.
Journal Information
Publication: Scientific Reports
Title: Association of combustible cigarettes and heated tobacco products use with SARS‐CoV‐2 infection and severe COVID‐19 in Japan: a JASTIS 2022 cross‐sectional study
DOI: 10.1038/s41598‐023‐28006‐3
This article has been translated by JST with permission from The Science News Ltd. (https://sci-news.co.jp/). Unauthorized reproduction of the article and photographs is prohibited.