On July 13, NEC announced that it had completed the construction of two sections of optical submarine cable connecting the Okinawa Main and Ishigaki Islands and the Miyako and Kume Islands, both of which were under construction since February 2022, and handed over to Okinawa Cellular Telephone. This optical submarine cable has a total length of approximately 720 km in the two sections, and by adopting the latest optical wavelength division multiplexing transmission system, it has achieved a design capacity of over 60 terabits per second (Tb/s). This enables Okinawa Cellular to meet the growing demand for data communications associated with 5G expansion in various aspects of life and industry in the Okinawa remote island region.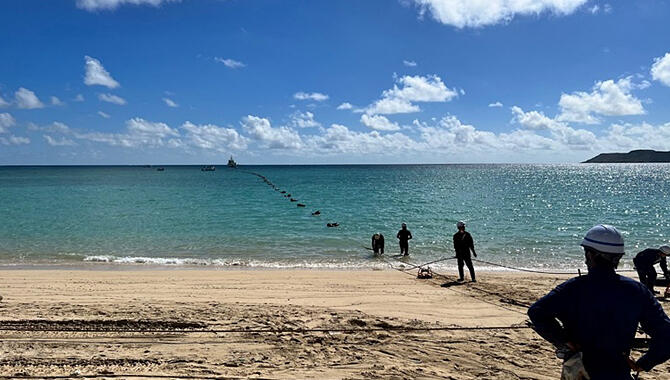 NEC completed construction in 2019 with Okinawa Cellular under a contract to supply an optical submarine cable connecting Okinawa and Kagoshima. This is the next cable planned for construction. NEC has been a leading vendor in the submarine cable system business for over 50 years. The company is expanding its business globally and has installed over 400,000 km of submarine cables, which is equivalent to 10 times the earth's circumference.
The company also provides services as a systems integrator, including the manufacturing of submarine cable, repeaters, and transmission end station equipment to be installed on land. It also conducts ocean surveys, route design, installation and cable laying work, training, and handover testing. Submarine cables are manufactured by OCC (Yokohama City, Kanagawa Prefecture), a subsidiary company of NEC, and submarine repeaters are manufactured by NEC Platforms (Chiyoda City, Tokyo).
This article has been translated by JST with permission from The Science News Ltd. (https://sci-news.co.jp/). Unauthorized reproduction of the article and photographs is prohibited.