On July 30, KDDI and Okinawa Cellular announced that they had commenced operations using 5G frequency in the 2.3 gigahertz band on July 3 to create a comfortable environment for 5G mobile communication systems and accelerate area deployment. Generally, broadcasters utilize the 2.3 gigahertz frequency band, which is already used in the radio station field pick-up units (FPUs) for relaying sports events to broadcasters. The technology called "Dynamic spectrum sharing" has enabled the 2.3 gigahertz frequency band to be used for 5G mobile phones in places and times when it is not in use by broadcasters. For the first time in Japan, a mobile phone system has been designed to share frequencies with other systems through the dynamic spectrum sharing system operated by the Association of Radio Industries and Businesses, which is designated as a center for promoting the effective use of radio waves.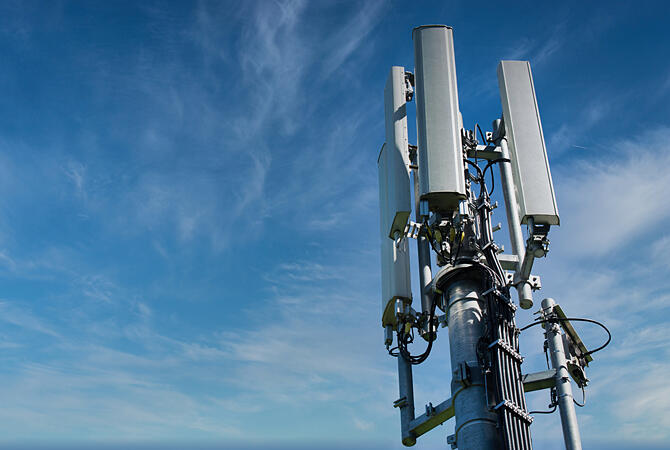 Over the years, the two companies have been combining multiple frequency bands from the 700/800-megahertz band to the Sub6 (3.7/4.0 gigahertz) and millimeter wave (28 gigahertz) bands to construct a high-quality and robust cellphone network; moreover, they have undertaken area design and base station deployment based on the characteristics and bandwidth of each frequency. However, increased cellular device usage often results in a rapid increase in traffic, which puts pressure on the available cellular device frequencies and necessitates the development of new frequencies.
KDDI and Okinawa Cellular will be the secondary users of the 2.3 gigahertz band, which is currently used by broadcasters for PFU as its primary users. They will use this band for mobile phones in places and times when broadcasters are not using it and was realized using the dynamic spectrum sharing technology developed by KDDI and others. Over two years, beginning from 2019, KDDI undertook a research and development initiative for advancing frequency sharing between different systems; this was commissioned by the Ministry of Internal Affairs and Communications.
Through this research and development initiative, the technology was developed in collaboration with KDDI R&D Laboratories, the University of Electro-Communications, Tokyo Institute of Technology, Shinshu University, Nihon Dengyo Kosaku, Kyoto University and Panasonic Corporation.
In this mode of dynamic spectrum sharing, primary user broadcasters, who are given priority for using the 2.3 gigahertz band, register information, including the location and time of use of radio waves, in a database. Based on this database, the management system (judgment system) automatically determines and judges the presence or absence of radio interference based on geographical conditions and other factors. Based on the obtained results, secondary users, KDDI and Okinawa Cellular, control their base stations to emit or terminate radio waves. When interference is determined, the cellular signal cannot be emitted and is stopped.
In conventional shared-use systems, it was necessary to determine in advance the time and place of mutual use. Part of the 1.7 gigahertz band is allocated to mobile phone systems; however, this is divided based on location, such as Tokyo, Nagoya, Osaka and other areas, and is shared by different licensees. Consequently, the radio frequencies are often inadequately used, because at certain times and locations, neither operator uses the radio waves. By contrast, the new dynamic frequency sharing mode allows multiple operators to flexibly and efficiently operate in the same frequency band.
The 2.3 gigahertz band is now operational; however, KDDI and Okinawa Cellular plan to continue its technical verification and offer it as a service for users in FY2024. In addition, the plan involves the installation of more than 83,000 2.3 gigahertz band base stations nationwide by the end of FY2026.
Director Yuji Nakamura of the Radio Policy Division of the Radio Department, Telecommunications Bureau, Ministry of Internal Affairs and Communications, and Professor Takeo Fujii of the University of Electro-Communications' Advanced Wireless Communications Research Center stated that this was the first attempt at realizing dynamic frequency sharing in Japan and that they had high expectations for the future.
This article has been translated by JST with permission from The Science News Ltd. (https://sci-news.co.jp/). Unauthorized reproduction of the article and photographs is prohibited.