NEC Corporation responded to the public call made by the Strategic Center of Biomedical Advanced Vaccine Research and Development for Preparedness and Response (SCARDA) for proposals for vaccine/new modality research and development in 2025. This is related to the vaccine development and production system strengthening strategy of the Japan Agency for Medical Research and Development (AMED). NEC was selected to participate in the research and development (R&D) program that aims to develop a universal vaccine design technology using computational science. In the project, NEC will utilize multiple cutting-edge artificial intelligence (AI) technologies to identify effective immunogenic regions for a wide range of influenza virus types. Additionally, within one year, they aim to design a universal vaccine valid against a wide range of virus types.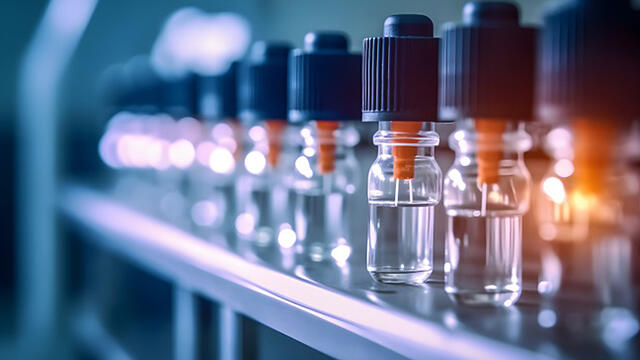 Based on the experience gained from the recent COVID-19 pandemic, R&D of a "universal vaccine" that will be widely effective against mutating viruses is currently underway in various countries as a countermeasure against future pandemics. As it will take a long period to put the universal vaccine into practical use, there is a need to save time and cost of vaccine development by utilizing computational science technologies such as AI. Since Japan lagged in vaccine development for COVID, the government formulated a strategy for strengthening vaccine development and production systems in June 2021 as a national strategy to continuously engage in the domestic development and production of vaccines for the long-term.
In March 2022, SCARDA was established in AMED and has been conducting strategic funding with the aim of strengthening vaccine R&D and production systems during normal times. NEC submitted a proposal for SCARDA's national strategic vaccine development project. The proposal was selected as an R&D project to promote entry into other fields. In this project, NEC will design a universal vaccine for influenza viruses, using their unique computer analysis technology of multiple cutting-edge AIs. Through this they will collaboratively conduct research with Professor Keiko Udaka of Kochi University.
In addition to the current seasonal influenza virus, other new influenza viruses that are predicted to pose a risk of future pandemics will be included in the research. The researchers will search and identify immunogenic regions that are effective against a wide range of virus species and conduct the verification experiments. Based on the verification experiment results, they will further aim to complete the vaccine design within one year from the start of the project and obtain non-clinical proof of concept to confirm its effectiveness.
The researchers will utilize computer analysis tools to identify the protein regions in the effective vaccines. Based on the research results, NEC will then develop and commercialize a universal vaccine through collaboration with partner companies that have modality technology.
Senior Vice President Masamitsu Kitase (also Head of the Healthcare and Life Sciences Division at NEC) stated, "I am very happy to be selected for SCARDA's open call and to be able to collaborate with the public, private and academic sectors to develop the universal vaccine. As we look forward to the early development of the vaccine, computational science, including AI technology, is extremely important, and we can contribute to the pharmaceutical industry in Japan."
Udaka added, "We have been collaborating with NEC for many years on the development of peptide immunotherapies for malignant tumors, and we are very much looking forward to our collaboration on universal vaccine development. Utilizing AI and ICT, we hope to contribute to better vaccine development and early pandemic countermeasures."
This article has been translated by JST with permission from The Science News Ltd. (https://sci-news.co.jp/). Unauthorized reproduction of the article and photographs is prohibited.