A self-driving bus developed by Saitama Institute of Technology (President, Shunichi Uchiyama) traveled on public roads in Tokyo for the first time. The bus operation period was from October 2 to October 13, 2023. The vehicle was provided for the project titled 'Survey and Study on Urban Development for an Automated Driving Society in FY2023,' which was awarded to Pacific Consultants by the Tokyo Metropolitan Government Bureau of Urban Development. Keio Bus served as the bus operator. The bus is a route bus (medium-sized) type self-driving type developed by the Saitama Institute of Technology's Autonomous Driving Technology Development Center and is based on the Hino Rainbow II.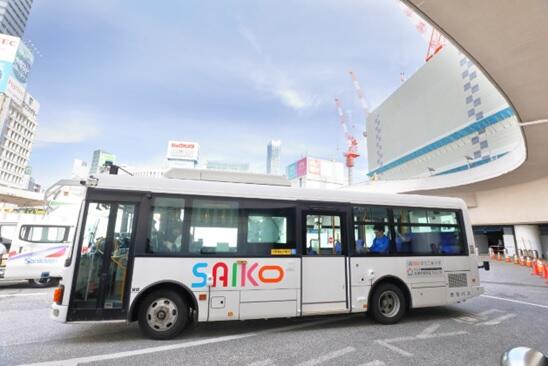 The route was the same as that of Keio Bus's Tocho Circulation Route, which runs from the bus stop at the West Exit of Shinjuku Station via Tokyo Metropolitan Government's Main Buildings No. 1 and No. 2 and returning to the West Exit of Shinjuku Station. The bus traveled approximately 2 km in the level 2 autonomous driving mode at a speed below the legal speed of 50 km/h. In this level of partial driving automation, the system allows the vehicle to operate autonomously while the driver sits in the driver's seat and monitors the surroundings. The driver can intervene in the operation of the vehicle depending on the situation.
During the operation period, passengers who had made advance reservations (capacity: 18 people) were able to board the bus. On a monitor installed behind the driver's seat, passengers were able to view the signal detection status, switch between manual and automatic operations, and view images of the driver's hands.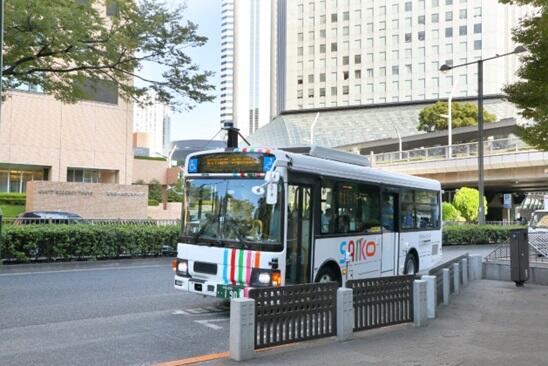 This article has been translated by JST with permission from The Science News Ltd. (https://sci-news.co.jp/). Unauthorized reproduction of the article and photographs is prohibited.