At a joint interview for reporters for the telecom industry(press club), Ryota Takeda, Minister of Internal Affairs and Communications (MIC), spoke of the importance of Japan's strategic initiatives for Beyond 5G (6G), and that he intends for the year 2021 to serve as the starting point for those initiatives to make up for the advantage overseas players achieved in the area of 5G. He also said that the reduction of mobile phone charges was moving in a positive direction, with new plans being announced by carriers, and that he intends to watch those developments closely moving forward.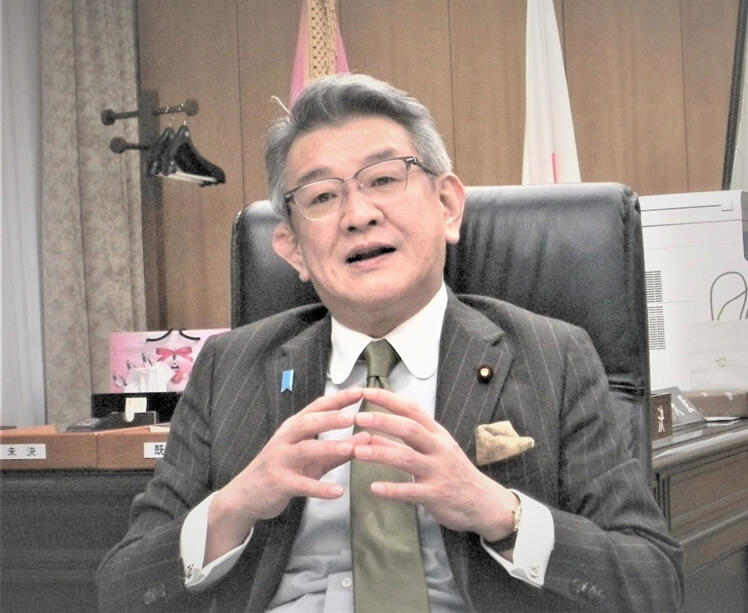 Minister Takeda stressed importance of the Beyond 5G Promoting Strategy post COVID-19, saying, "When speaking to people from various different domains, many of them say that Japan lost in the international competition over 5G. But there is no point in simply feeling bad about having lost. Looking forward post Covid, the importance of ICT is increasing significantly, and Japan must concentrate all of its technology on the development of Beyond 5G with the will to win the international competition in that area as we move towards 2030.
In June 2020, the MIC released the Beyond 5G Promotion Strategy to present the government's strategy targeting 2030, and then established the Beyond 5G Promotion Consortium the following December to disseminate the strategy to industry, academia, and government. The Beyond 5G New Business Strategy Center was also established to promote strategy for international standards and obtaining IP rights with participation by the lead players in industry, academia, and government.
Minister Takeda explained, "To date, international competition was left up to the private sector, which was characteristic of Japan. Moving forward, I believe it is important for the government to reassess that approach and strive for international competitiveness in the domain through strong public and private sector cooperation. Furthermore, in terms of research and development, it is essential to quickly establish the component technologies necessary to realize Beyond 5G, and the initiatives over the next five years will be extremely important for doing so. A mid- to long-term plan covering the coming 5 years is currently being prepared at NICT, and my hope is that cutting-edge research on Beyond 5G will be included in that plan."
He added that this year, 2021, must be the starting point of the initiatives, expressing his strong intent by saying, "We must rally our strength and make Japanese industry more competitive through the creation of competitive funding programs and the establishment of bodies such as the Beyond 5G Promotion Consortium and Beyond 5G New Business Strategy Center."
Minister Takeda also spoke of the policy regarding the reduction of mobile phone charges, saying that as a result of working hard to build an environment to enable a healthy mobile market, numerous telecom companies have released new pricing plans, simplified procedures, and eliminated other fees, demonstrating a positive direction for the industry. He added, "I will give this my utmost attention moving forward," explaining his intent to continue watching over the developments.