Yokogawa Electric Corporation (Musashino City, Tokyo) and HIROTSU BIO SCIENCE INC. (HBS: Chiyoda City, Tokyo) announced on February 16, 2021 that they had agreed to collaborate to market the N-NOSE cancer screening test service using nematode developed by HBS, with the two companies concluding an investment and partnership agreement in which Yokogawa Electric would invest in HBS. Under the agreement, Yokogawa Electric will manufacture and support the automatic analysis equipment used in the N-NOSE system, and the two companies will develop a new automatic analysis equipment in preparation to market N-NOSE globally.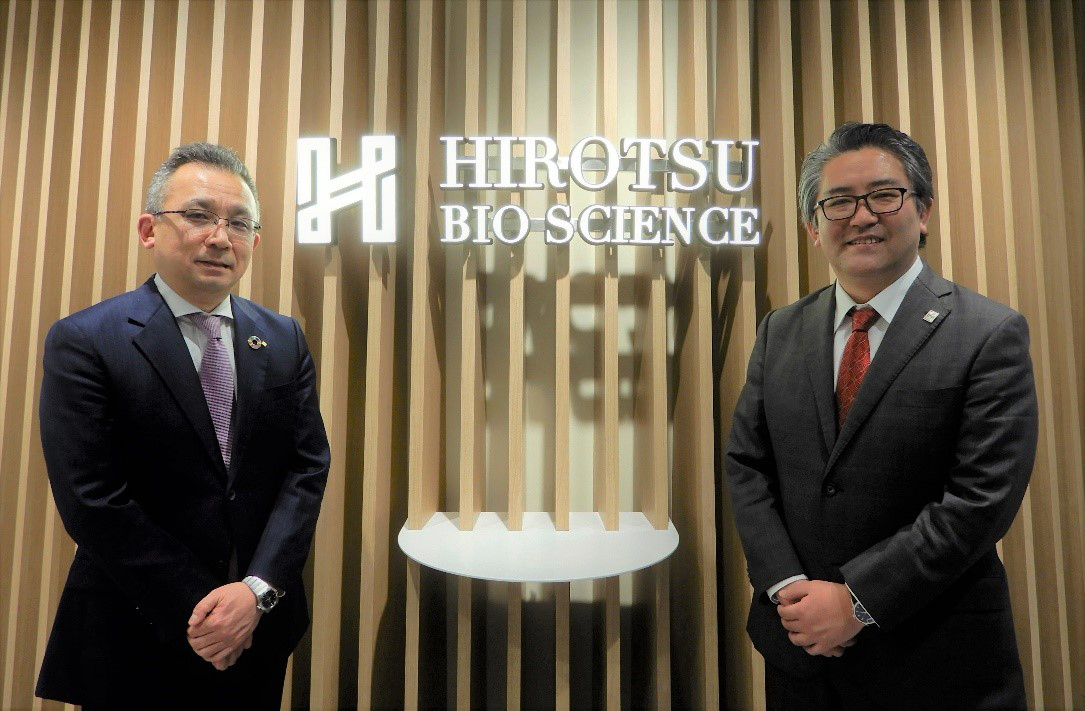 The difficulty of early cancer diagnosis and the low rate of cancer screening are currently issues facing society with regard to cancer treatment. One of the reasons for this is the lack of a primary screening test method that is both low cost and can easily detect many forms of cancer with a high accuracy. Another issue is that many people, including those with chronic illness, are afraid to visit medical institutions to undergo testing due to the spread of the novel coronavirus disease (COVID-19).
One screening service that is expected to help solve these problems is the N-NOSE cancer screening test service offered by HBS. This service leverages the characteristics of nematodes, such as their strong sense of smell and their low cost of cultivation, to detect minute amounts of odorous materials in the urine of cancer patients.
The system is able to detect 15 types of cancer, including stomach cancer, colorectal cancer, and lung cancer, with an accuracy of roughly 86%, even at stage 0 or 1. Furthermore, a single urine sample submitted by the patient can be used for cheaper yet more comprehensive cancer screening than is otherwise available.
HBS developed the N-NOSE automatic analysis equipment and began providing a screening service using the device in January 2020. From this April, they also began offering "N-NOSE at home" from some areas (Tokyo, Fukuoka), a service designed for individuals to use at home in light of the COVID-19 pandemic and plan to expand it nationwide this summer.
However, in order to provide the service to as many people as possible, it is necessary to mass produce the automatic analysis system. Accordingly, the two companies entered into the investment and partnership agreement in order to apply the production capabilities and knowhow of Yokogawa Electric in the life sciences domain to build a formation capable of mass producing and supporting the automatic analysis equipment to meet the expected growth in screening needs.
The venture will also leverage the technology and knowhow on the use of nematodes in cancer screening possessed by HBS, and the knowhow of Yokogawa Electric in the development of next generation devices using their measurement, control, and data technologies, as well as their global reach covering markets in 62 countries, to cooperate and plan to promote N-NOSE internationally.
The two companies have also adopted a revenue share approach, an approach that has enjoyed adoption by software and system development businesses, including IT companies, to share both the profits and risks of the joint venture.
Takaaki Hirotsu, CEO of HBS, explained the purpose of the capital alliance and joint venture by saying, "Our aim is for the N-NOSE cancer screening test service using nematode to be available to everyone in the world for annual screenings. To that end, we must achieve high throughput and mass production of the automatic analysis equipment, as well as a global reach, and I see the promotion of N-NOSE in cooperation with Yokogawa Electric as the top priority at this time."
Yokogawa Electric President & CEO Hitoshi Nara added, "This joint venture is an important co-innovation from the standpoint of providing a life of wellbeing to all people, one of our sustainability goals, and we believe that through it we can make a major contribution to achieving an abundant society."