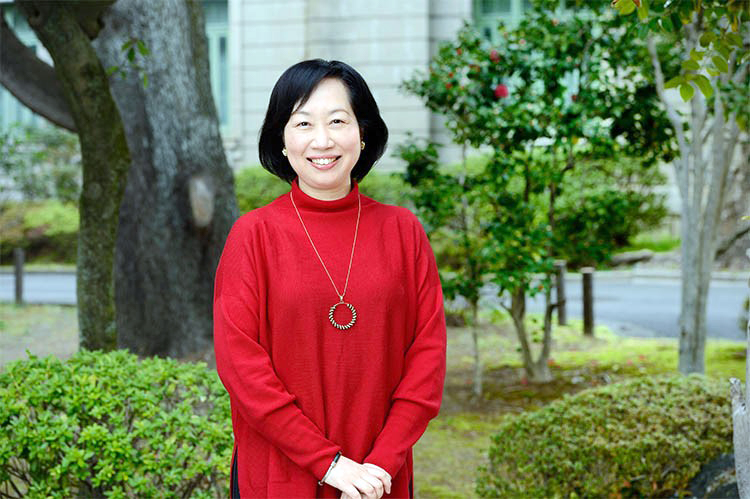 An international exposition ("Expo" hereafter) is coming to Japan soon. It is "Expo 2025 Osaka, Kansai, Japan" that will take place in 2025 with the theme of "Designing Future Society for Our Lives." The word "Expo" is familiar to everyone, but not many people will answer the following question with confidence ― "What is an Expo?" Perhaps "A world exhibition of science and technology" or "a huge event to show us a future society" ― such vague images seem somewhat different from the Expo's original intention. We spoke with Mayuko Sano, a professor at Kyoto University, who studies Expos as a historian and tries to capture the history of human society.
Expo began "in the hope of learning about the world"
How did Expo begin? The first World Expo is the one that took place in London in 1851. Sano believes that the origin of Expo was the combination of three significant movements: trade fairs held mainly in France, education acts for ordinary citizens in England through exhibitions, and a move to open the Royal collections to the public as public property. However, the first World Expos did not necessarily start with a firm principle.
"We could say the first World Expo was something they attempted anyway with feelings like, 'We would like to hold a big exhibition we've never had before,' and 'We might as well invite overseas exhibitors.'"
The Expo that began out of a sense of "might as well" was later held in New York and Paris before returning to London in 1862.
"When the process of the second Expo London started, the idea of keeping the Expo going was born. Also, from this time, people grew conscious that they would like to invite enough countries to represent the entire globe, and for the first time, the word 'international' was added. In my opinion, this is when the history of the Expo began in the truest sense."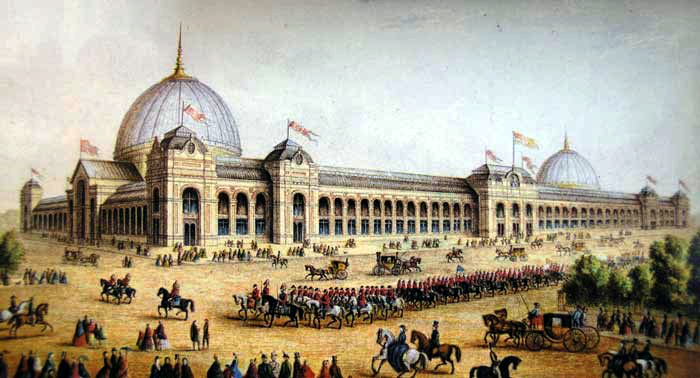 An enormous event born through the development of transportation technology
The 19th century, when the Expo was born, was the time of significant growth in transportation technology, with steamships put into practical use. According to Sano, the birth of a technology that allowed people to travel far was the driving force behind the Expo's development.
"It is because it became possible to go to the other side of the world if you wished that the idea of bringing things from distant places and exhibiting them in one place was born. On the other hand, exhibiting things would grow people's desire to see, know, and visit other places. It was a time of synergy between the growth of transportation technology and the desire to collect and display things that had never been seen before, which produced an Expo."
Sano sees communication technologies such as the Internet as an extension of transportation technologies in terms of transmitting knowledge and information. She focuses not only on the growth of these transportation and communication technologies but also on their "underdeveloped" aspect. Back then, the international telegraph was in its early days and was not in practical use extensively.
"I think that Expo was born somewhere between a certain degree of development and underdevelopment in transportation and communication technology. Not everyone could go far, and that's what made it special. I believe that this huge event was born on this delicate balance like a miniature of the Earth."
A place to confirm the "progress of mankind"
When you think of an Expo, you may imagine it as a place where each participating country introduces the "products they pride themselves on" to the world. Sano says there was a more genuine desire to learn about the world at the root of the people who started the Expo. Also, Expo is often associated with the word "future," and many people may think that it is an event that shows us the future of humanity. However, this word is not what Expo originally intended, according to Sano.
"I once searched to what extent the word 'future' was used in the collection of BIE (Bureau International des Expositions) at its resource library. There were few hits from the old days, and it was only relatively recently, from the 1990s, that 'future' started to appear pretty often. That is, Expo's original purpose was not to depict the future."
On the other hand, from its early days, Expo has been firmly linked to the concept of the progress of human society. Sano focuses on the fact that when the organizers of the second Expo London discussed holding the Expo every ten years, they were very aware that each Expo is an event to confirm the progress of humanity in the recent decade.
"Humanity has come so far ― whether it's in terms of technology or the way we think about things. We can show it, confirm it, learn from it, and discuss how much further we can go until the next Expo. I believe that is what Expo was about initially."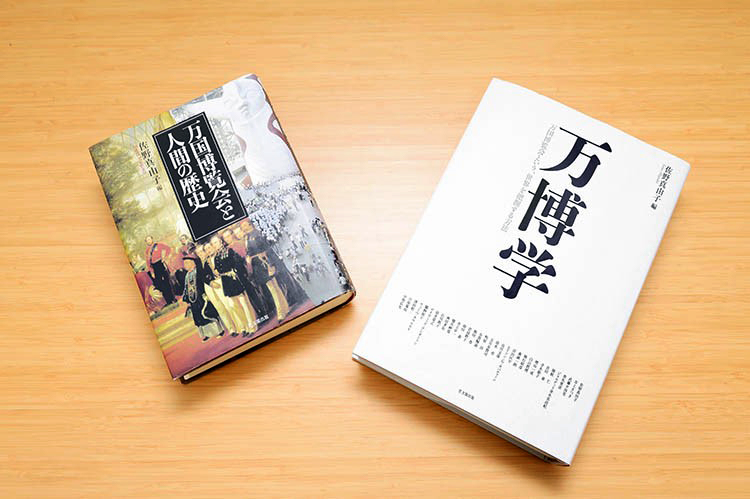 Expo '70 Osaka presented a "flat world"
People often refer to Expo '70 Osaka as a brilliant symbol of Japan's era of rapid economic growth. However, Sano points out a different aspect. Its theme was "Progress and Harmony for Mankind." In the 1960s, when Osaka's hosting the event was decided and preparations were underway, the colonies of the world became independent countries one after another, and the shape of the world was changing dramatically. Expo '70 welcomed the largest number of newly independent countries in the history of World Expos, as the world was undergoing significant changes.
"Expo '70 was the first major world exposition held in a non-Western country. Since Japan is a non-Western country, I suppose we were not so conscious that we were welcoming emerging countries, but it was a wonderful thing. The fact that we were able to create a "flat world" that had been unthinkable until then was so precious, and I think it deserves more revaluation."
Another important outcome of Expo '70 Sano stresses was human resource development: The Expo produced "stars," including Kisho Kurokawa in architecture and Junko Koshino in fashion. They were still young at the time but would later lead a variety of fields.
Expo is the world's largest official event. As an international enterprise, it lasts six months from its opening after a preparation period of several years, during which it mobilizes expertise and resources on an incomparable scale to any other event. It was symbolic that it produced such top stars of the next generation, but the same is true to all aspects of society, not just them.
Sano's viewpoint is what was essential is that the Expo developed human resources in a wide range of social sectors, not limited to prominent figures in architecture and art.
"For example, building pavilions, installing new vending machines, or coordinating and negotiating the movement of a huge number of people safely for six months ― many such challenges condense to make up an Expo. Those skills must have been used later in various parts of society. In that sense, I think Expo '70 had the value of fostering Japan's human resources on an unprecedented scale."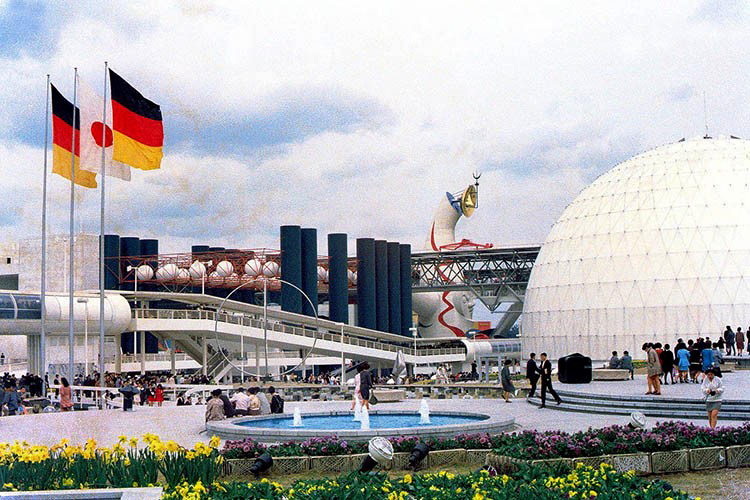 Exhibition technology has changed from objects to photographs, videos, and beyond
Of course, the "progress of mankind," on which Expos have etched their footprints, includes science and technology. Not only did advances in science and technology become the subject of exhibitions, but they also significantly impacted how they are displayed. For example, in the second Expo London, photography became a new field of the exhibition.
"In the beginning, they exhibited the photographic technology itself, i.e., machines used to take the pictures. Later, mainly from the 1930s, people presumably began to use photographs in various fields to convey information instead of exhibiting actual objects. Then, it became possible to show the scenery of each country through photographs as it is never possible to bring in real scenery. This way, the exhibition contents also changed."
After that, the method of the exhibition has evolved from objects to photographs and now to video. Because videos constrain the viewer's time, the way pavilions were created, and the flow of lines have fundamentally changed, and subsequently, the meaning of visiting a pavilion has also changed. As the "age of videos" that began around Expo '70 Osaka continues, Sano thinks it's about time we should move beyond that.
"Although digital technology is now heavily used, the way of exhibiting things through videos has not changed much. How we overcome this situation is one of my interests towards the next Expo."
Expo 2025 will return to "people"
Expo was born under the situation that "The technology needed to go to distant places was born, but not everyone could go." Now that "Many people can afford to go," how will Expo change? "This may be an outlandish idea," Sano continues.
"Exhibits have changed from real objects to photos and videos. When I think about what's next, I just want people to be there. The theme of Expo 2025 is 'Designing Future Society for Our Lives.' I want the event to be a place where real people from various cultures and backgrounds can thoroughly discuss current life issues. You visit the pavilions of each country, the people of that country will welcome you, and you can tell each other what you are thinking and discuss it in person ― That's good enough, and that's what I think is new."
Over 170 years, Expos, which began with a "curiosity to learn about the world," have reflected human activities, changing the contents and methods of exhibits.
"Hosting an Expo means bringing the world to your place and becoming the host of the world for that period. This notion has not changed since the day it started. Without forgetting the meaning, I would like to make it something that can only happen in the year 2025 by people in the flesh, not just showing off technologies."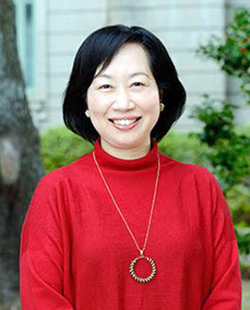 Mayuko Sano
Professor at the Graduate School of Education, Kyoto University. Graduated from the Department of Humanities and Social Sciences, the University of Tokyo. MPhil in International Relations,) the University of Cambridge. Ph.D. from the University of Tokyo. After working for the Japan Foundation and UNESCO Headquarters, she was a faculty member at Shizuoka University of Art and Culture and the International Research Center for Japanese Studies before assuming her current position in 2018. She specializes in the history of diplomacy, cultural exchange, and cultural policy. Her major works include Expos and Human History (editor, SHIBUNKAKU Publishing, 2015), Diplomatic Ceremonial in the Last Decade of the Edo period: Western Diplomats' Castle Audiences with the Shōgun (SHIBUNKAKU Publishing, 2016), and Expo-logy: Expos as a Method of Grasping the World (editor, SHIBUNKAKU Publishing, 2020).