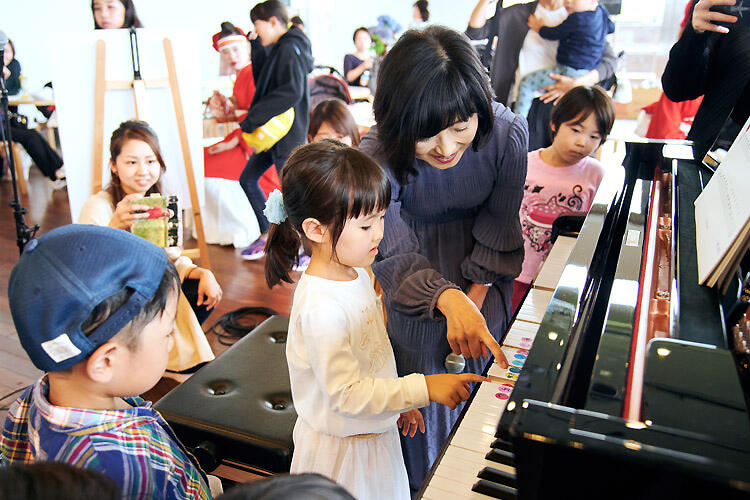 "Invention" makes various futures possible. In this article, we introduce an invention that realizes the SDGs basic principle, "Leave no one behind" ― "Daredemo Piano," which even people with physical disabilities can enjoy playing. "Daredemo Piano," which won the Minister of Education, Culture, Sports, Science and Technology Award at JST's 2021 "STI for SDGs Awards," was developed to realize the wish of a high school student with a physical disability. Oko Arai, Project Professor, Tokyo University of the Arts (Tokyo Geidai), led the development team, and Yamaha Corporation supported the technical side.
Play accompaniment to the melody
"Which song would you like to play?" Arai asks the performer sitting in the chair of the grand piano, showing a music list: "Twinkle Twinkle Little Star," "Furusato (my hometown)," and "For Elise," among others. The performer begins to play the selected song ― but plays only the melody. One person plays the melody one note at a time with one finger from the music score, another plays smoothly with five fingers, and another plays slowly, having Arai point out the next note.
Then the grand piano accompanies the melody as if the performer was playing it. The faster you play, the faster the accompaniment becomes. If you stumble and the melody stops, the accompaniment also stops. When you resume, the accompaniment restarts from where it stopped. The accompaniment has pedals, making it as gorgeous as if it were played by a professional pianist. When the performance ends, the audience gives warm applause to the performer.
This is a scene from the "Daredemo Piano" hands-on corner at the 36th National Cultural Festival "Kino-Kuni Wakayama Cultural Festival 2021" held in Wakayama Prefecture in the autumn of 2021. As the name "Daredemo (anyone)" suggests, anyone can enjoy playing it, from children to the elderly. "It was fun," "I'm impressed," "I want to play again," and "I want to practice over and over again." ― Those who experienced it spoke of the joy of performing.

The wish to play a real instrument
The "Daredemo Piano" was developed by Tokyo Geidai's COI (Center of Innovation) Site, an industry-government-academia collaboration project by MEXT, the Ministry of Education, Culture, Sports, Science and Technology, and JST. The "Inclusive Arts Research" was set up as one of the research and development groups. The team began to develop a musical instrument that even the physically handicapped could enjoy playing.
Initially, the team considered modifying an existing instrument to make it easier to play or inventing a new one that could be played easily. However, a visit to the high school course of a special-needs school for students with severe physical disabilities overturned both ideas. They saw physically challenged students trying to play their favorite songs on their favorite instruments as they pleased. A student who wanted to play Chopin's "Nocturne No. 2" is in a wheelchair due to cerebral palsy and can only move certain parts of the fingers of their right hand. Nevertheless, she put her face close to the grand piano keys and played the melody of Nocturne, note by note, with one finger, with her face reddened. Next to her, her music teacher stretched out her limbs to provide accompaniment and stepped on the pedals. The student smiled, and the joy of playing the piano could be seen all over her body.
Arai was shocked, and at the same time, "she realized that the students have a strong desire to play a real instrument, just like professional musicians do, and they don't want to play instruments specially made for people with disabilities."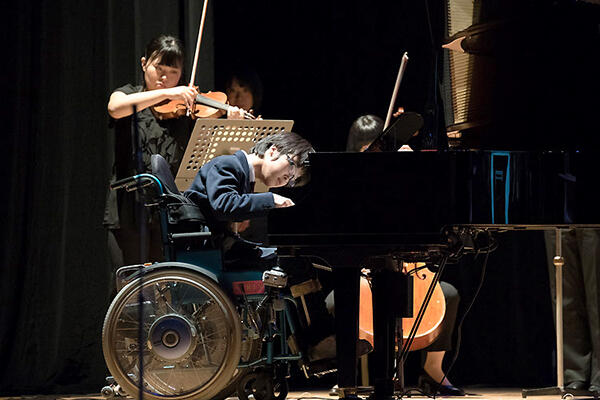 Performing at Tokyo Geidai (Tokyo University of the Arts)
Arai decided to have students with disabilities enjoy playing the piano and visited Yamaha Corporation, which had the most advanced technology for automatic pianos, to see if it could develop a technology that would automatically play accompaniment to their melodies.
To achieve this, the creation of accompaniment data in advance was necessary. However, it was hard to create data that would not be unnatural when the melody was played at an uncertain tempo and stopped at an unexpected point. In particular, she had difficulty adjusting the pedals. There seem to be thousands of different speeds and angles at which a great pianist makes the pedals go up and down. Wherever the melody stops, unless the pedal is in the optimum state, "you cannot create a beautiful sound" (Arai). The team then analyzed the characteristics of the students' performances and solved on-site problems through communication between the special-needs school, Arai and her team at Tokyo Geidai, and Yamaha, which is how the "Daredemo Piano" was developed.
Motoichi Tamura, who is then head of Yamaha's research and development department, realized that the students didn't necessarily get motivated by just being able to play an instrument. "I felt that their motivation came from their own identity ― their desire to confirm for themselves that they could do this as a human being and show it to others."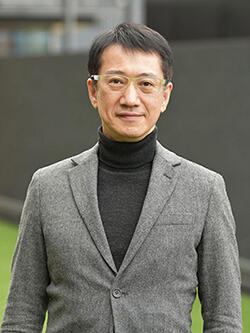 At Tokyo Geidai's "Geidai Arts Special ― Disability and the Arts" concert, the students played pieces of their choice and received loud applause. Less than five months had passed since development of the "Daredemo Piano" began.
Disability is a source of new ideas in arts
Since 2012, Arai has been working on the "Inclusive Arts" project at Tokyo Geidai, with the motto of "learning from disabilities," viewing the disabled not as people incapable of doing something, but as people with different skills, and taking disabilities as a source of new ideas in arts.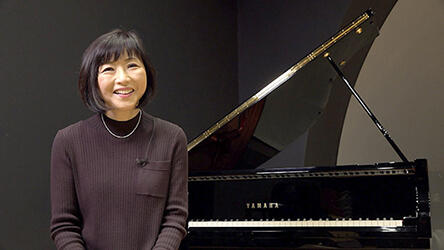 "'Daredemo Piano' was originally developed to fulfill the wish of a single high school student with a disability to play 'Chopin's Nocturne No. 2.' Unless you can save the 'one' person before you, you can't save anyone. I believe that large inclusiveness begins with solving problems at hand," says Arai.
Tamura believes that Arai's unconventional thinking was behind the versatility of the "Daredemo Piano." "'Daredemo Piano' was seemingly developed to meet the needs of the disabled. Nevertheless, I believe that Arai found new creativity in it and clarified issues with a mindset like 'turning zero into one', which resulted in creating new value."
Possible expansion into the Elderly and Remote Areas
A system for remote performance using the Internet has already been developed, which makes it possible, for example, to play a remote "Daredemo Piano" from a keyboard at home. Yamaha's technology has eliminated sound delays.
An elementary school student who has been bedridden with a ventilator used this system to play a full concert grand piano version of "Daredemo Piano" placed in a public space from her home keyboard. She later became desperate to see the "Daredemo Piano" she had played and got on a stretcher to have a look. She touched the piano and checked the feel of it.
An app only for the "Daredemo Piano" is also being developed.
Since 2017, workshops of the "Daredemo Piano" have taken place throughout Japan, where a total of 1,500 people experienced it, and the variety of accompaniment data has increased.
"If you practice a melody with one hand, you will be able to perform to perfection with pianist-like accompaniment following. I had new insights that by having others watch you play, you get a great sense of accomplishment, which will increase your self-efficacy and satisfy your need for approval," says Arai. Having confirmed once again that the elderly with advanced dementia feel great joy when they receive applause for playing the piano, she's been conducting her research from the aspect of creating purpose of life for the elderly.
"I think that living with purpose and hope is the most human way to live and that the major difference between animals and humans is the ability to be moved. I believe that to live using that ability is to live better. Music and art ― art is a big element of that," says Arai.
In developing the "Daredemo Piano," Arai felt that science and technology, and art might be the same. "Just like art, I think moving peoples hearts is necessary to boost the development of science and technology. I believe that sensations such as I want to do this, I want to go there, and so on, must be the driving force for science and technology growth," says Arai.
A bedridden elementary school student with a ventilator playing "Pomp and Circumstance" with "Daredemo Piano" from her home keyboard
(Provided by Tokyo University of the Arts /Music arranged by Yukiyo Takahashi)
Developing imagination leads to an inclusive society
Arai believes that the "Daredemo Piano" will play a significant role in preventing social isolation in the future.
"A piano is a musical instrument that belongs in a place, so people will come wherever there is a piano, forming a circle of people and generating communication. I expect the 'Daredemo Piano' to play a public role in public spaces."
In the future, "I hope our society will be one where there is no prejudice, and no one dares to mention 'disability' due to people learning about the diversity of human beings through the 'Daredemo Piano.' People with and without disabilities who happen to be there can use their imagination to naturally reach out to a person who needs help. I believe that developing this kind of imagination will be the best driving force for creating an inclusive society."
"Daredemo Piano," with a lot of potential, has high expectations for its future development.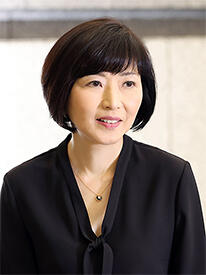 (C) Tomoko Hidaki
ARAI Oko
Project Professor, Tokyo University of the Arts; Director, Yokohama Minato Mirai Hall
Graduate of Tokyo University of the Arts, Faculty of Music and Department of Composition. She has been working on the composition and supervision of classical concerts and TV music programs. Finalist in the International Emmy Awards for her direction of an NHK's music education program. She has researched the theme of "disability and the arts" and has also developed workshops and devices.
Original article was provided by the Science Portal and has been translated by Science Japan.